Mi'kmaq Medicines
Regular price
Sale price
$16.95 CAD
Unit price
per
Sale
Sold out
Remedies and recollections.
In this delightful book, Laurie Lacey's reflections on the magical world of plant life and the gathering of remedies chronicles more than 70 plants used by the Mi'kmaq as medicines. Since the Mi'kmaq healing process begins with the gathering and preparation of medicines, Lacey takes us into swamps and bogs, the barrens and woods, to explore the habitats of plants with healing properties. He then illustrates each medicinal plant and describes its traditional use or uses. Whether one is hiking through a field listening for the sound of the "sacred plant," the yellow rattle, exploring bogs in the hope of finding the elusive blue flag, or simply interested in the Mi'kmaq approach to health and healing, Mi'kmaq Medicines will prove a helpful and enjoyable companion.
This new edition includes a fully revised text and a new preface from the author on current perspectives in Mi'kmaq medicines.
Share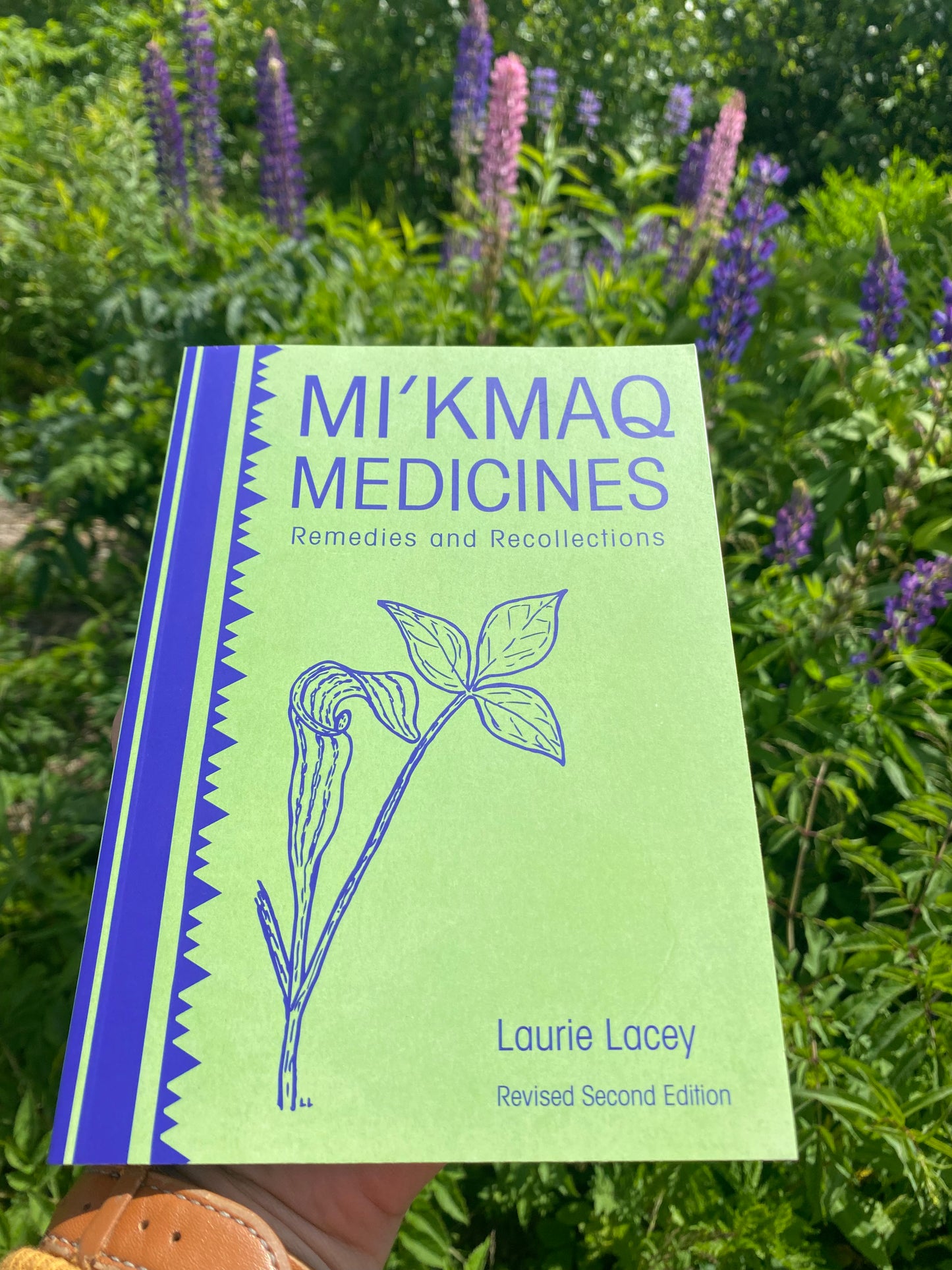 Local Pickups

Please choose "Local Pick-up" option if you wish to pick your order up at our Fredericton store, 1299 Hanwell Road